SWM, 34, Looking for SWF, 22-48, Nymphomaniac, Multi-Millionaire, Double Jointed Gymnast, D or DD cup, that owns her own brewery.
Oh sh!t, wrong site...
I'm Roger and I've been riding bikes since I was a kid, and currently own a couple Yamaha's and a KTM. I do A LOT of long distance dual sport riding and a lot of riding in the mountains. I like the technical stuff as speed has never been something I've been all that interested in. Acceleration is where it's at for me. I'm a member of a few other forums like ADVRider, SDAR, BBTR, and the like.
My bikes:
07 Yamaha WR450F
99 Yamaha R6
02 KTM 640 LC4e
Some pics of the bikes:
WR450:
R6:
(On left)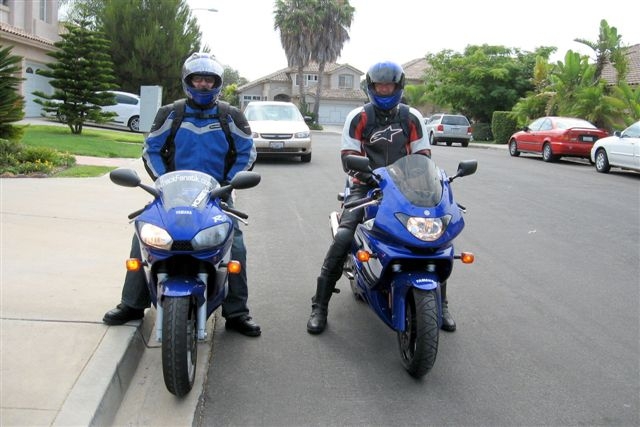 KTM 640 Enduro: