Discussion Starter
·
#1
·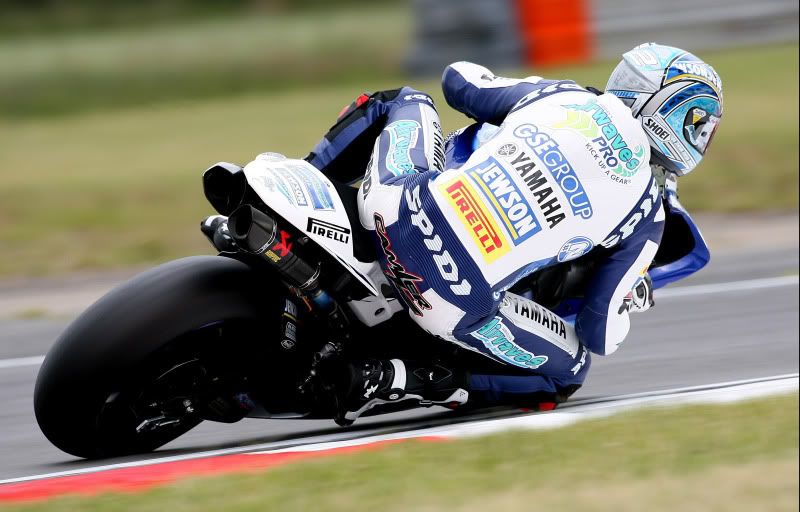 2009 BSB Champion
Airwaves Yamaha rider Leon Camier has added another championship title to Yamaha's 2009 collection. A win in the first race of the British Superbike Championship at Silverstone yesterday gave Camier his 17th victory of the season and enough points to take the championship title. Having taken his ninth pole position start of the season, Camier had battled with team mate and championship rival James Ellison for the lead for most of the race before finally passing on the penultimate lap to take the well deserved chequered flag.
Camier's Airwaves Yamaha team mate Ellison is favourite for the second spot in the championship, especially after winning the second race before Camier, leading Hydrex Honda rider Eaton by 39 points with one race weekend remaining. The final round will be at Oulton Park, 9th-11th October. The dominance of the Airwaves Yamaha Team also gave them the manufacturer's title with an impressive 145.5 point advantage over Honda, with one round to go.
"I really don't know what to make of it all to be honest," said Camier after his race win yesterday. "It is such a big moment for me to win the title. The first race was one of the hardest races of the season for me and there were some places that I was a bit out of control, which everyone could see. It was great to see James win the second race though and this has been an awesome weekend for the Airwaves Yamaha team and all of our sponsors. It has been a dream come true today and without doubt we will be celebrating tonight!"
In the British Supersport class the title is going to the wire, with MAP Raceways Yamaha rider Billy McConnell currently in second position just 11 points adrift of championship leader Steve Plater on the HM Plant Honda. With one round to go at Oulton Park it's still possible for McConnell to take the win and the title.