Discussion Starter
·
#1
·
Hope this type of Ride Report is tolerable in here.....
aranoid:
Took last Friday off as a vacation day....just had to enjoy the last bit of primo weather we've been having...
Rode south for 110 miles.....just to visit a dear old friend for Breakfast....homemade waffles chased with coffee spiked with homemade Kalua.....Mmmmmm! :tongue:
Was a bit chilly in spots as I ran through a few Fog patches.....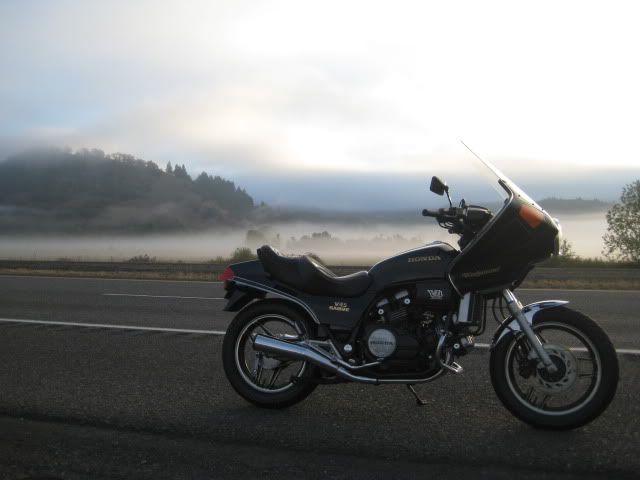 220 miles later, I was back @ home to have a ride with the misses, but again she was feelin' a bit under the weather with yet another migrane. :ermm:
So she gave me the OK ....to go burn off some more steam on the 'Moto....
Couldn't resist going to my fav roads along the Clackamas river....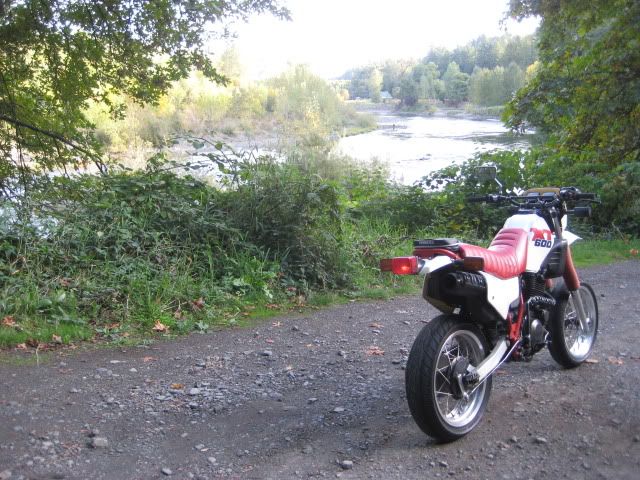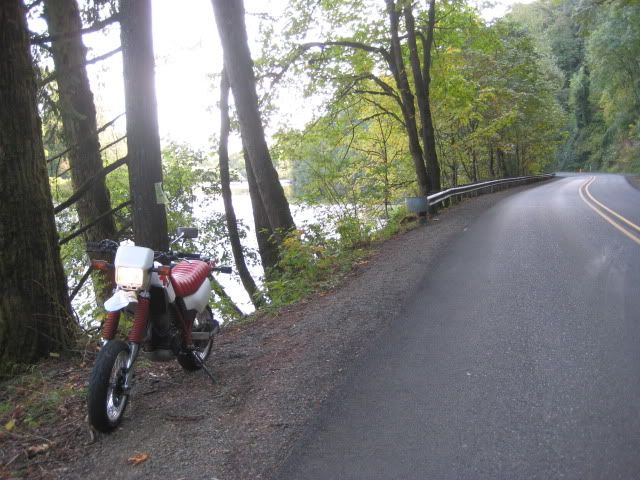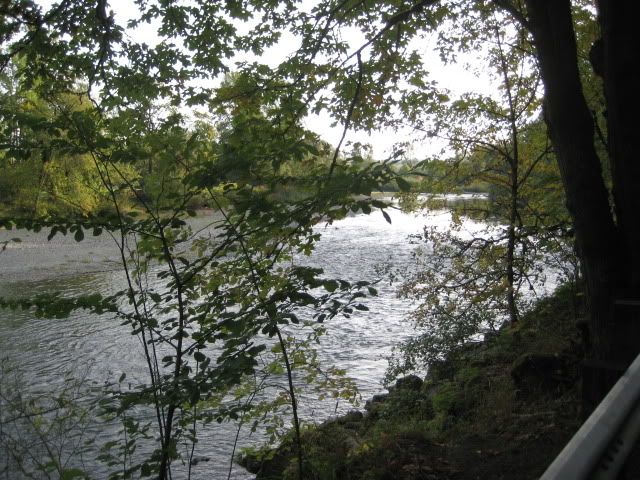 A little hazy, but couldn't resist this photo op with Mt. Hood in the background....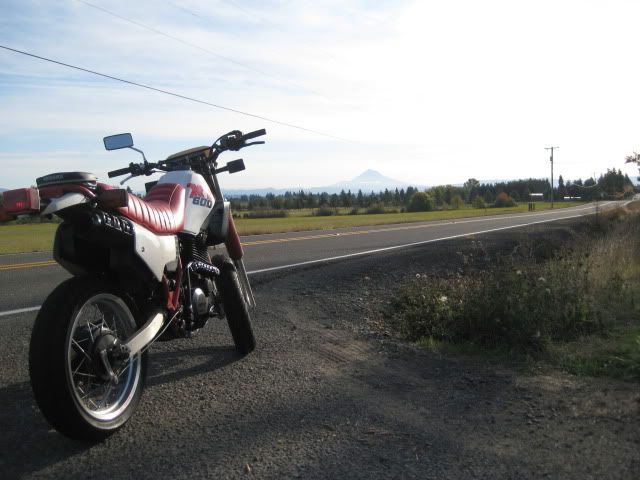 Decided it was high time to drag some knees down this stretch of tarmac...:riding: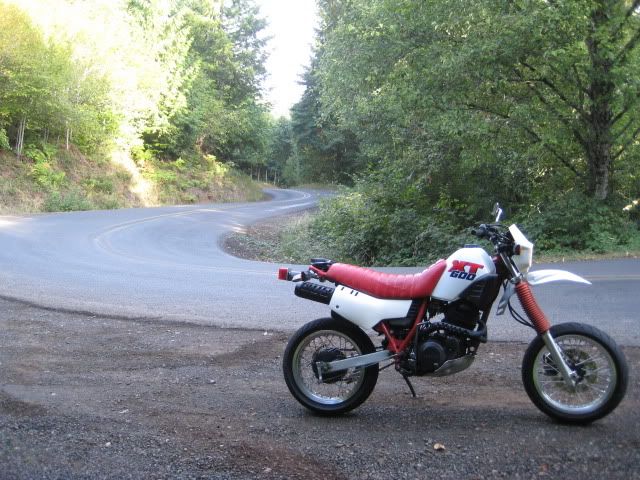 & visit 1 of
many
Chrstmas Tree farms in the area....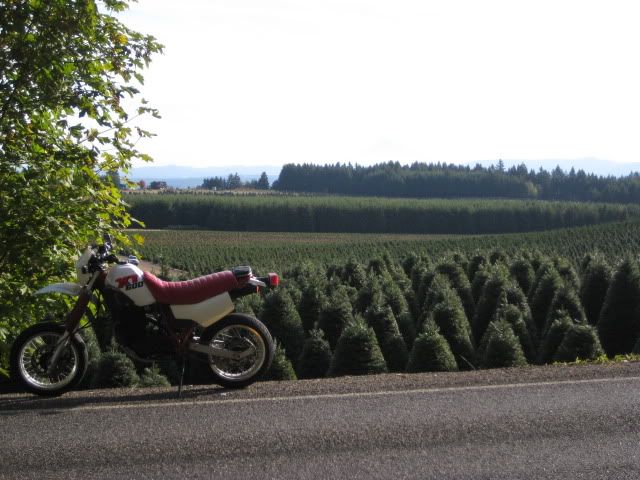 Managed to catch a little better view of 'Hood from this spot.....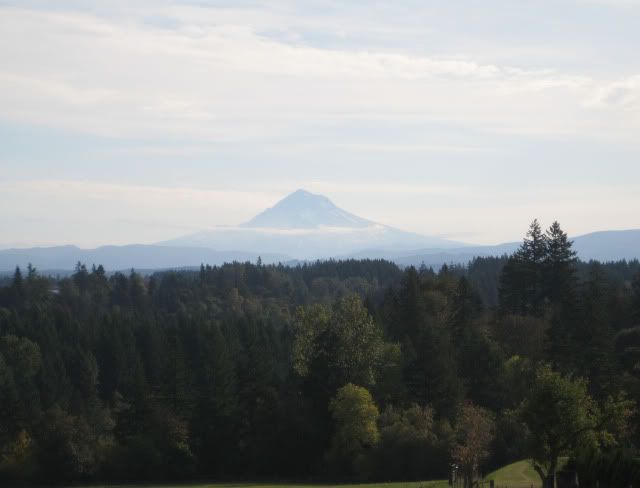 Well over 300 miles covered on Friday....on 2 different bikes. :rockout:
Sunday.....my MetalFab buddy had just serviced the steering head on his custom built chop.....handed me the keys & said "Take her for a spin"...
Seeing how the only time I've ever rode anything Hardley powered was a spin on his '96 Buell S1 Lightning......he certainly didn't have to ask me twice......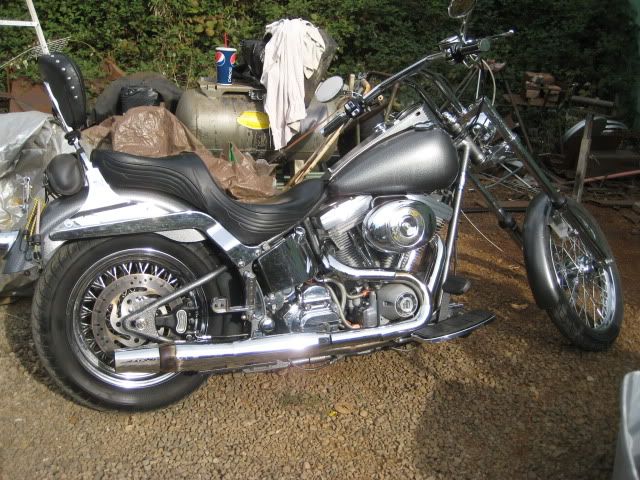 He built this beast from the ground up....even has it Blue-tagged (Official certificate of a Manufactured vehicle)
100 HP.....1340cc....Rev-Tech 6-speed gearbox....2 into 1 pipe....& extensive carb work, made it alot more fun than I'd thought it would be.
Overall, had a great 3-day weekend.....LOVE spending my vacation time either RIDING....or of course.......SKIING!
Especially love those days that I get to do BOTH!:comic19: